In my quest to find a suitable test track for the streamliner, have been googling around Australia and have found this.....
I would assume it would be currently under water at this present time.
Has anybody been out to the back of Burke and seen this, or know of anyone out there that would know.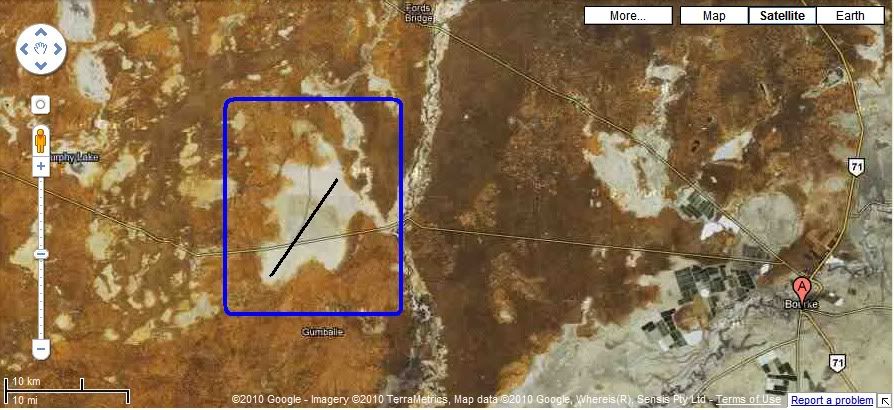 IT appears that tarseal goes all the way from Burke to the lakes edge which is about 35 miles away, can't google yourself onto the ground in that area
so the above shots are all we have for the moment.