Hey all. Time to start the diary and get serious.
Purpose built race car or make some changes to the road car? I've chosen the later as I am keen to get out there. Not to mention the lack of funds and other projects already commited to...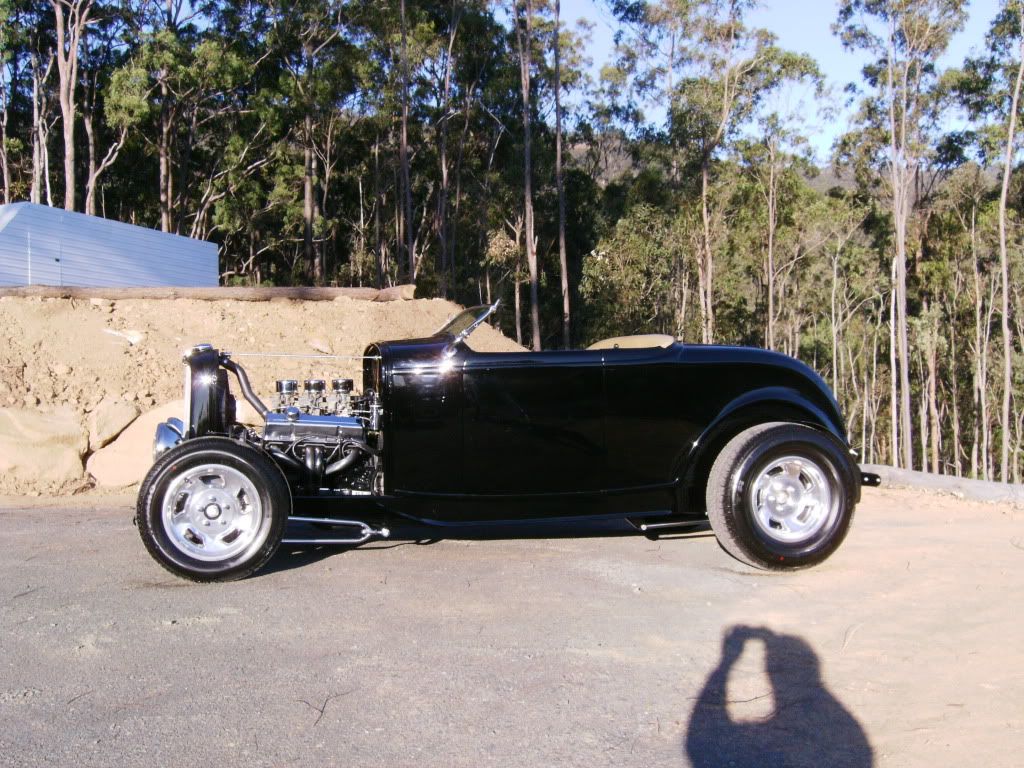 So the build is my 32 street roadster. A good little rocket thats seen plenty of road use. Any thoughts, suggestions , comments and help will be appreciated as I am well green in this land speed stuff! I will be running a mild street blown sbc. It has been heaps reliable, done quite a few kays, and is something I'm well familiar with so I'm happy to give it a run. If it breaks then it wasn't strong enough hey
Muncie for the tranny as I have two of those on the shelf. 9 inch in the rear will stay. Currently 3.25 with torsen style centre. As to ratio's, not sure.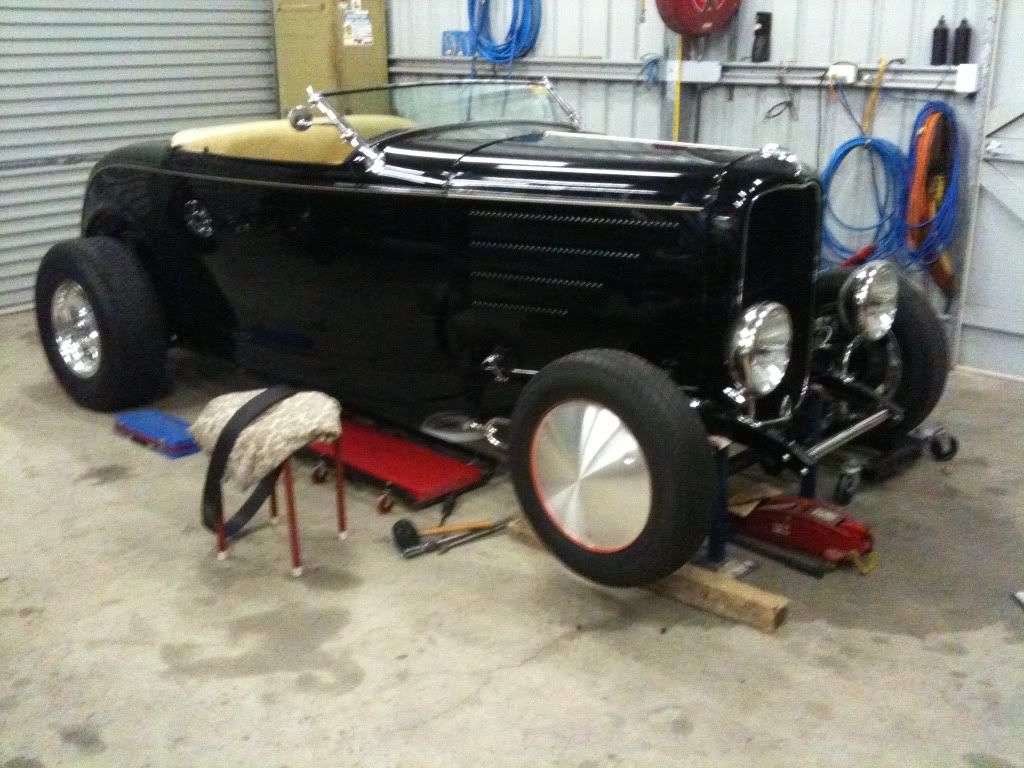 So, I made my first purchase last week for the transformation, a set of moons. Tacked the tabs to a set of steelies and bolted it on. Next step beer and smiles.
Started to get some pieces togetehr for the box swap. Currently running a T350 (which needs a rebuild so happy to put it on the shelf), and the good thing about that is the mount and tailshaft won't need changing! YAY! I've modified the booster set-up so the master is now further back, making room for the clutch master for the hydraulic throw-out. I've made template for the pedal, hope to have it cut out this week and fitted up. Quicktime SFI rated bell turned up today, along with a billet flywheel. Couple of weeks it should be back on the road, manually shifting cogs
Being a dual purpose car is going to be a bit of a headache. Got Valla rod-run in a few weeks, after that I plan to get into the roll cage which will be a bolt in-out unit.
So, things are happening
Plans were for a fact finding mission 2012 to the lake without the car, but if I can get it ready, may as well take it out for a run. We'll see what happens.