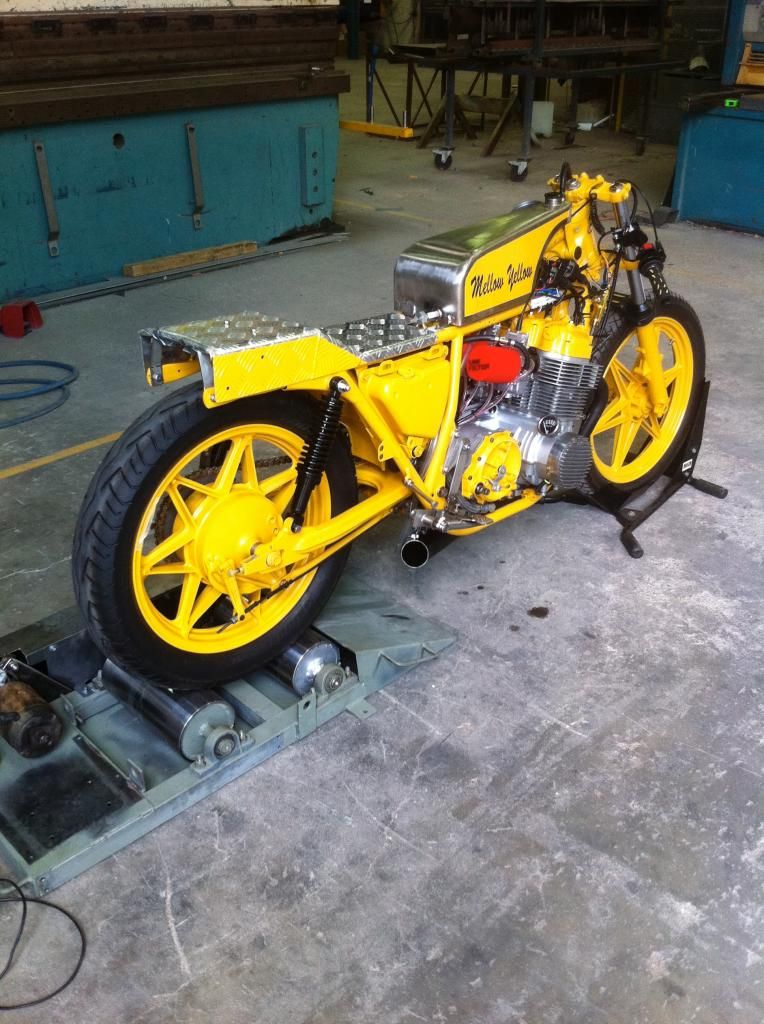 Well , fuelled up, oil up, battery up, Rollers gave me grief, I converted them from a 240 volt motor I used last year to a 12 volt ford V8 starter, but it wouldnt pull the skin off rice puddin, tried pushin, nearly fell off, the no lock business is bad news at low speed hay, pooped myself at 5 kph,
Anyway got the 24 volt battery out the forklift and BAM instant start up, after warm up for a minute sounded nice, shrp , good throttle responce etc,
will give her a run on the road with the NGK AF ratio meter to get things close then dyno last week of Feb, got a plan man.
now I must check the forum for info on getting it checked by scrutineer so no surprises, anyone in SA ????
Finny Finny Finny, getting closer