Hi Guys,
Well, the Harky solution was a success! M10 x 1.5 holes at each end ... I got 20mm in at the clutch end and about 15mm in on the output sprocket end.
Drilling it turned out to be the easy part. Had the Colchester on 30rpm (which looks like its hardly moving by the way) and used a 8.5mm cobalt bit (so .1mm oversize for the bolt), loads of lubricant and moderate pressure. I think I chipped the corner off the bit when it first grabbed. But I could get reasonable ribbons off it as it went.
Tapping it was nerve wracking though. Actually, it's fair to say I was shitting my pants the whole way; I thought the tap would snap off at every turn and I'd slice my wrist open in the process. Once I was in about 5mm it was a quarter to a half a turn at a time before backing it out, cleaning all the chips off and going back in for another go. My taps were from a set I got from Hare and Forbes and don't even cut mild steel without a fight. Lucky I had three tapers though, I really had to work into it. The most tapered one did the most work ... and looked a bit ropey at the end. A few small teeth at the tapered end lost their tips.
I didn't so much give up at the 20mm and 15mm marks, I told myself over and over not to push my luck ... a broken tap in there would have been a real #### to get out.
Anyway, here's a picture: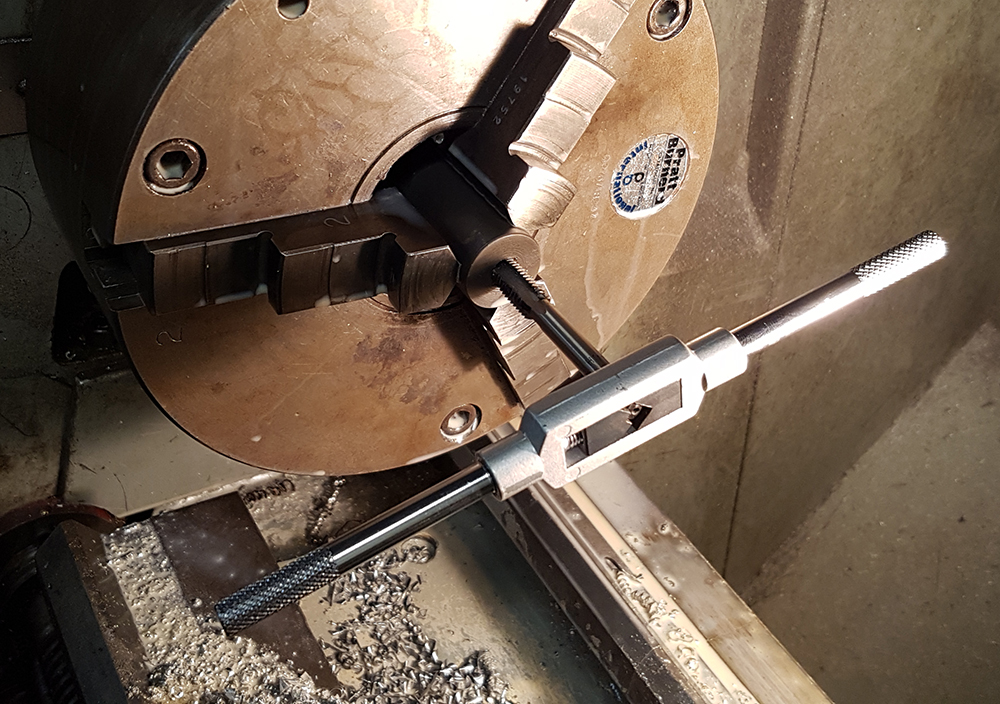 Looks harmless doesn't it!
Anyway, those holes and $230 of angular contact bearings and I'm pretty sure I have a solution that has a fighting chance of working.
Now, if only the guy who I paid $3600 for my ignition and fuel pump for a while ago would return my calls ... anyone live near Bendigo?
Cheers!