Thanks Dave, I'll take it!
Here's a bit of an update on the fairing. Working on the lower part ... in plan it uses the a NASA developed shape (Young body 60pc laminar) that is supposed to be super slippery; it's definitely more pointy than round at the front so it kind of fits with the previous discussion. Where the sides are pretty two dimensional the bottom part has quite a bit of shape at the nose before it flattens out towards the back.
Here it is getting the first side tacked on: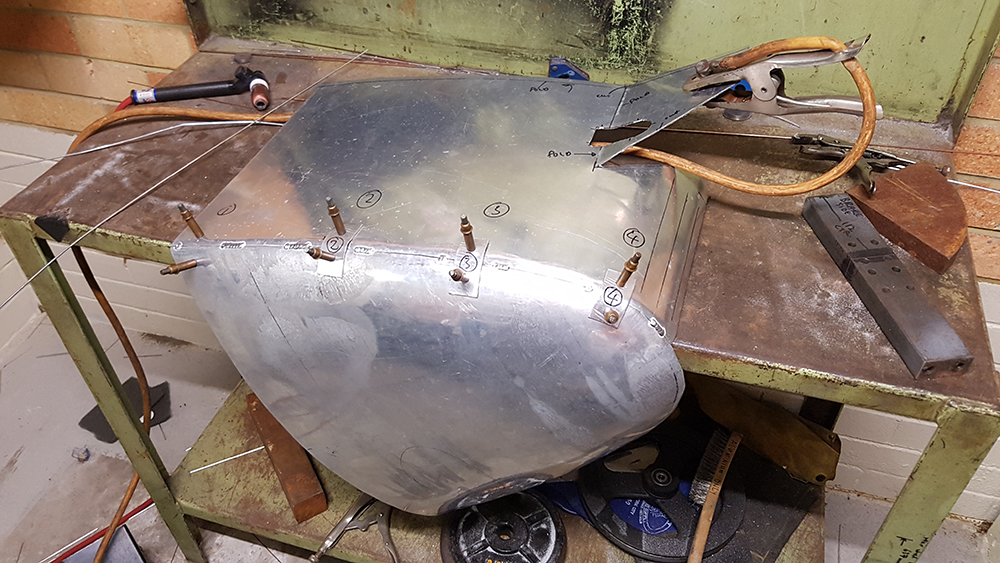 And a view in elevation: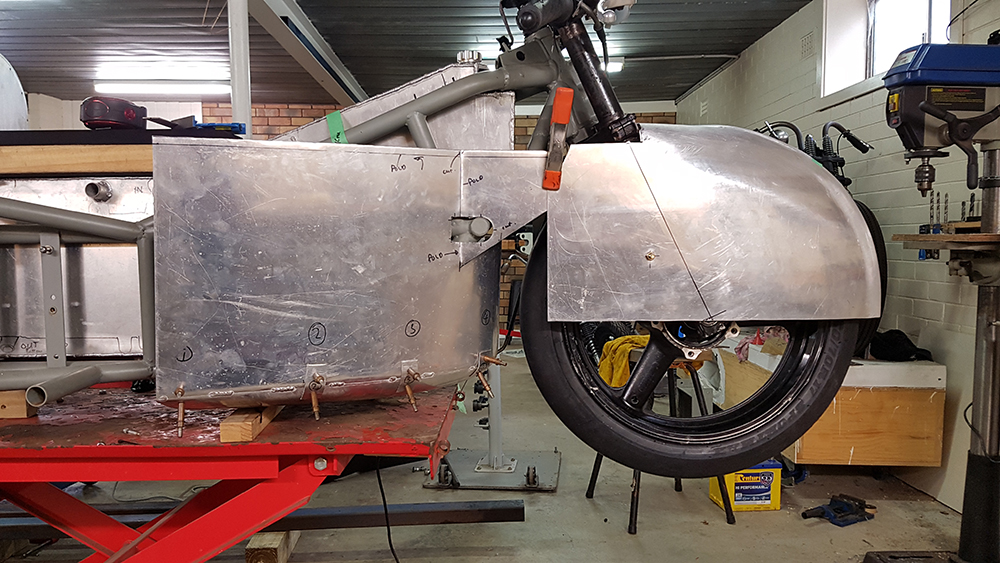 I'll end up cutting a triangle off the rear top corner so you can see my leg from the side ... and at the top edge it'll step out a bit so it'll go around the clipons (and fair in my shoulders in the process). I'll probably extend the rear of the front guard too so that gap between them isn't so large.
Might even make a blister to fair over that bit of the frame that sticks out...
Any comments or advice most welcome.
Cheers!