Hi Guys,
Well, it works ... but put up a bit of a fight! Would have been easier if I actually knew how hydraulics worked.
The first thing I tried was simply welding on a "fitting" to the end nut that holds the reservoir on as well as guiding the end of the ram. It wasn't very nice steel to weld, but I got it by using a lot of heat and jambing the welding rod in there as fast as I could: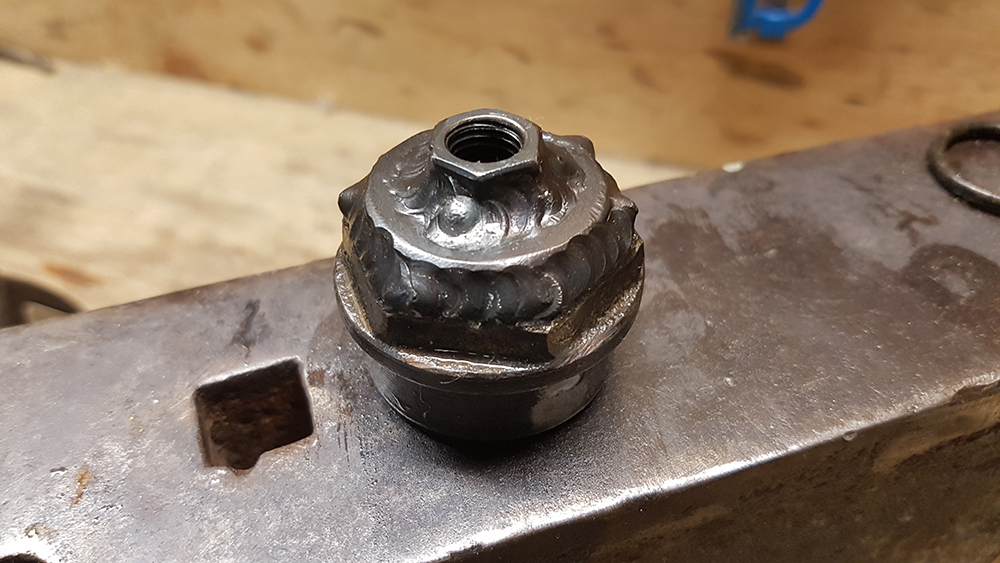 And all plumbed in;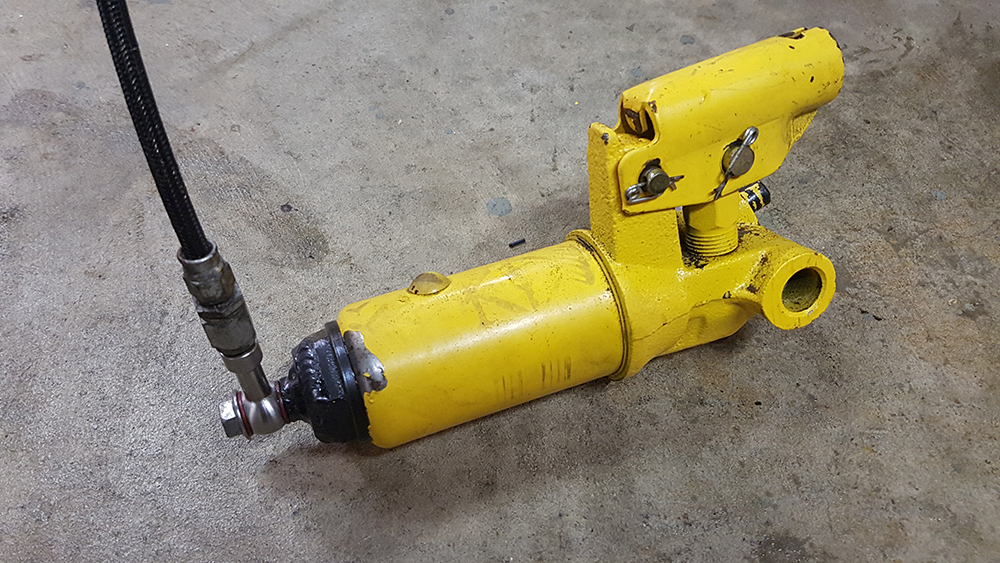 But that didn't work, I could hear it leaking internally ... I welded up a hole that seemed designed to lube the top end of the shaft from the low pressure reservoir, which didn't help so I tried some plumbers thread tape and then some insulation tape where I figured it was squeezing through the threads: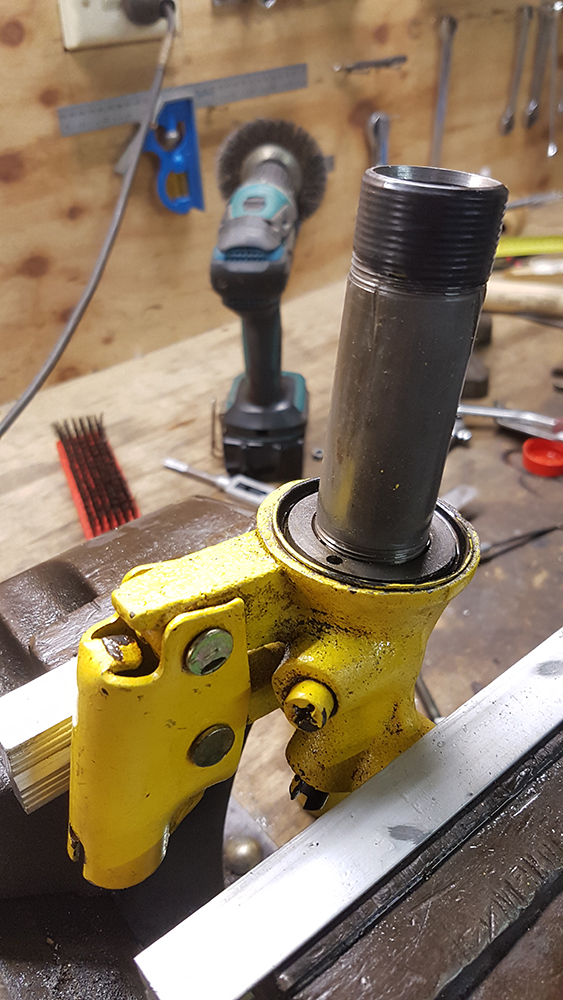 Nope, it built some pressure which quickly dissipated. Then it occured to me I could put the ram back in to seal the high pressure cylinder but drill a hole right through the center and tap it to M10x1.25 to suite the banjo bolt ... no going back now!: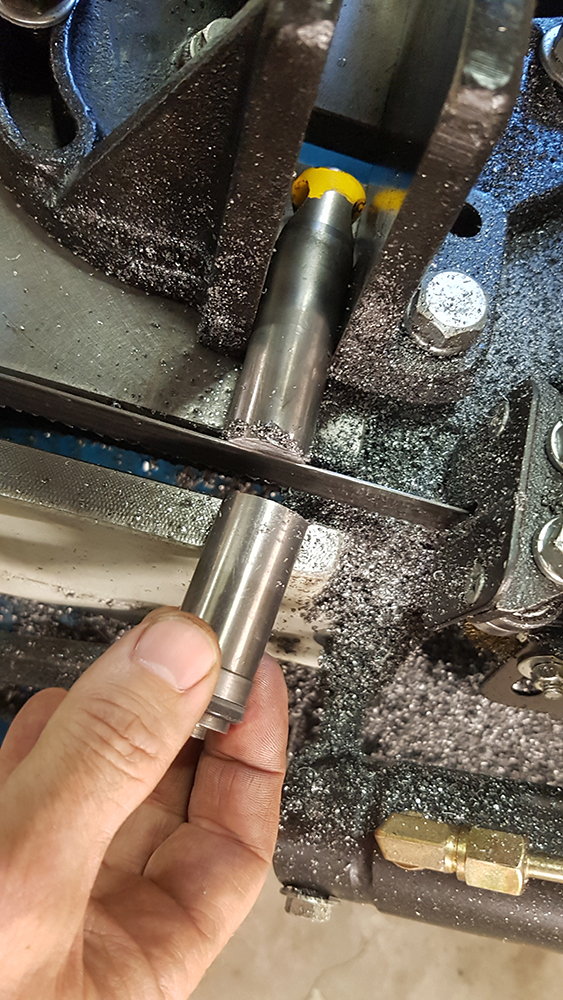 And after making and annealing some aluminium washers it's all sealed up and works pretty well (copper ones leaked even after annealing them). I've left the ram floating which actually helps to bleed the system ... which would be a real pain otherwise ... it just jams when it reaches its internal limit: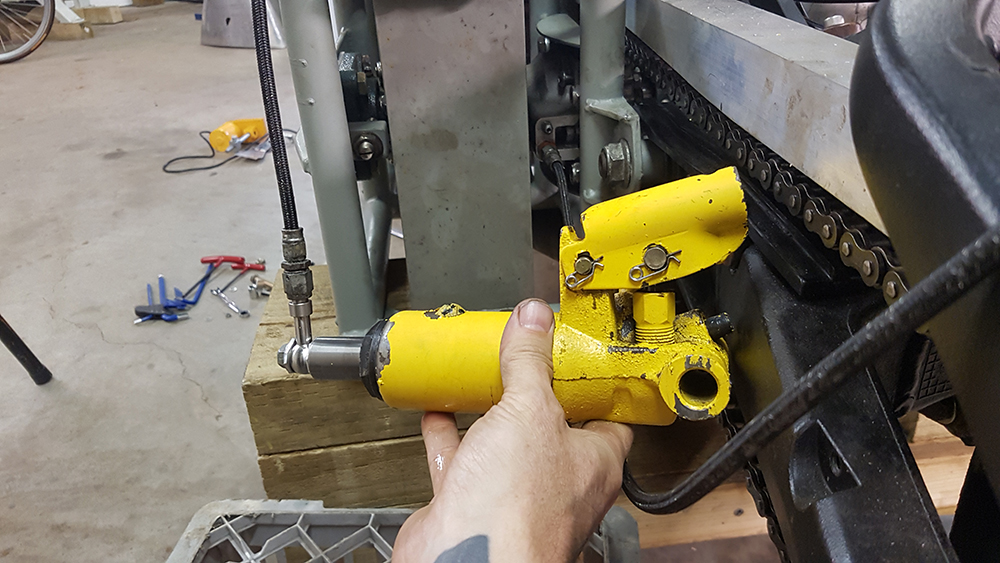 7 to 10 pumps and it fully releases the clutch ... which takes a bit less than 5 seconds. In the reverse direction it's pretty quick to engage, which might be too aggressive off the line ... so I'll keep all the existing mounts in place just in case I have to go back to the foot operated setup.
Next up is creating a new lever for the top that works with a normal cable operated clutch lever/cable and then a wee lever for the release. If that all works I'll mount this part up the front somewhere, and depending where that is I might weld on a -3AN fitting to replace this banjo setup.
Any thoughts/feedback much appreciated.
Cheers!