Moderator: DLRA
Posts: 73
Joined: Fri Jan 19, 2007 3:38 pm
Location: Melbourne
Don't you wish you had the resources to build an engine like this?
---
So what is the motor out of, used in ?
Member DLRA 112.
---
http://seven-streamliner.com/
This will explain all
Cheers,
Tony Cooke
DLRA # 363
---
OK......WOW.
Member DLRA 112.
---
Posts: 136
Joined: Tue Feb 05, 2008 3:09 pm
Location: Lake Macquarie
I think the word is 'Bespoke' !
Denis Manning; a man of substantial means........
DLRA Member 752
Livin' the dream!
---
Posts: 8
Joined: Wed Apr 29, 2009 11:29 pm
Location: AUSTRALIA
Contact:
I contacted him because i saw other pics that they had several casting done and i work on the principle if you dont ask you dont get
anyway i asked if they would sell any of the casting and the reply was not for sale
I thank thm for bothering to reply as many people wouldnt
I could use if for my project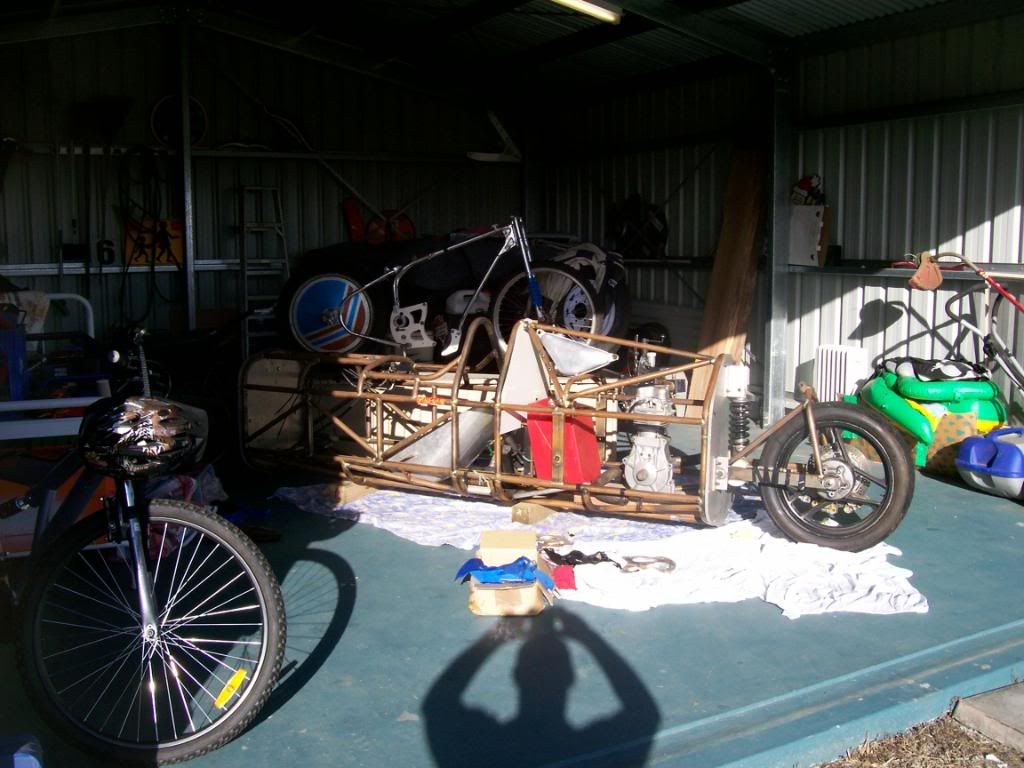 ---
Posts: 73
Joined: Fri Jan 19, 2007 3:38 pm
Location: Melbourne
Guess you'll have to get it machined out of solid then.
---
Since we are talking about Denises liner, i thought i would have a go at down loading, or is that up loading a photo off it, taken at the BUB event last year
,, i hope this works [img]http://i649.photobucket.com/albums/uu218/Staytee/084.jpg[/IMG%20[img][/img]
First Australian to ride a motorcycle over 200mph at Bonneville,,,
---
---
---