Moderator: DLRA
Posts: 136
Joined: Tue Feb 05, 2008 3:09 pm
Location: Lake Macquarie
Cool! is that a Daimler 2.5L Hemi?
DLRA Member 752
Livin' the dream!
---
---
Yes, my thanks also.
Was good to hook up and put some faces to names, and figure out what needs to be done on the oval, managed to clear up a couple of nagging concerns / questions I had, and also found out a few things I'd missed in the rulebook. Big thanks to both Cookie and Pete for the advice.
Now just need to get stuck back into finishing it off.
43 days to go (not that I'm counting or anything)
#809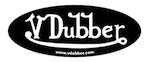 ---