This letter will be distributed to all members in the next couple of days.
Dear Member,
***YOUR CLUB NEEDS YOUR HELP***
To be able to run Speed Week in 2014 and onwards we need to make two extraordinary considerable purchases on the member's behalf. One is a method to dispose of wastewater from the event and the other is a new radio communications system.
The South Australian Health Department, on instructions from their State Government demand immediate action on the disposal of toilet waste before the 2014 event. Regulations have changed and we are no longer permitted to use the old pit disposal site. We can either have a truck run in and out from Whyalla during the meeting to pump out the toilets, this will cost between $6,000.00 and $7,000.00 plus the cost of buying or hiring a storage tank or we can bite the bullet and spend $12,000.00 and be self sufficient.
The best long term option for wastewater is the purchase of an Aqua Nova Wastewater Treatment Plant for the disposal of the contents of our portable toilets at a cost of approximately $12,000.
There were a number of complaints about the radio system at the 2013 Speed Week. From these comments a new specification was drawn up of the equipment required. It is recognised that a new radio system will be much safer for competitors and should lead to more runs each day. We now have a quote of just over $14,000 for the purchase of this radio equipment.
The club is currently not in a financial position to cover these costs from our existing funds. A few members have already given to the Communications Fund and for that we are very grateful, but I am now asking those club members who are able for an INTEREST FREE LOAN of amounts from $200.00 or more to fund these projects. We are aiming to raise $20,000 through this process. We consider will need at least two successful meetings to build our cash reserves to repay the loaned.
WORKING BEE: There will be a working bee from 27-30th Dec 2013 to install the treatment plant. This will involve excavate the hole (back hoe provided) and install the system. Volunteers are needed urgently to carry out this work, please either reply on the forum or directly to Carol if you can volunteer your time and expertise.
We need an urgent response to this request as time is getting away from us, a decision must be made as soon as possible on which way we are going to go before we are able to run our next meeting at Lake Gairdner.
I emphasise that your funds are accepted as a LOAN to the DLRA and I will kick it off with $500.00, we only need another $19,500.0 and we should be covered!
HOW ABOUT GIVING THIS SOME SERIOUS THOUGHT AND ACT NOW!
Looking forward to your reply,
If you are in a position to support your club, please contact Carol on the above phone number or email.
Regards to all and thanks,
Cled – on behalf of committee.
- - - - - - - - - - - - - - - - - - - - - - - - - - - - - - - - - - - - - - - - - - - - - - - - - - - - - - - - - - - - - - - - - - -
This is what the treatment plant looks like;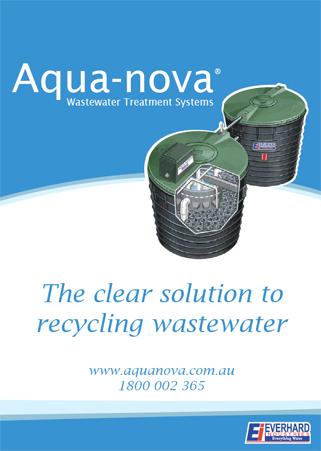 We will be purchasing 12 of these with mag base aerials, as well as some power supplies, a repeater and diplexer, and licences for 2 channels
And 2 of these for the start lines with the headsets below