Received an email from Colin Clare today. Pretty bloody amazing what these blokes get up to. How good is this!
HI
Boxing day was full on & attached are a few pics (work in progress)
3 Bays
2 bays 36'x12'' for cars
1 bay 24'x12' for bikes
Tarps are rolled onto Aluminium tube that lets them roll up & be tied on overnight if wind picks up
Tarps are 24' x 12' (most economic )
All pole spiders the same so tent can be expanded any way at any time
Roof poles are all the same
Leg pols are all the same
Yours
Colin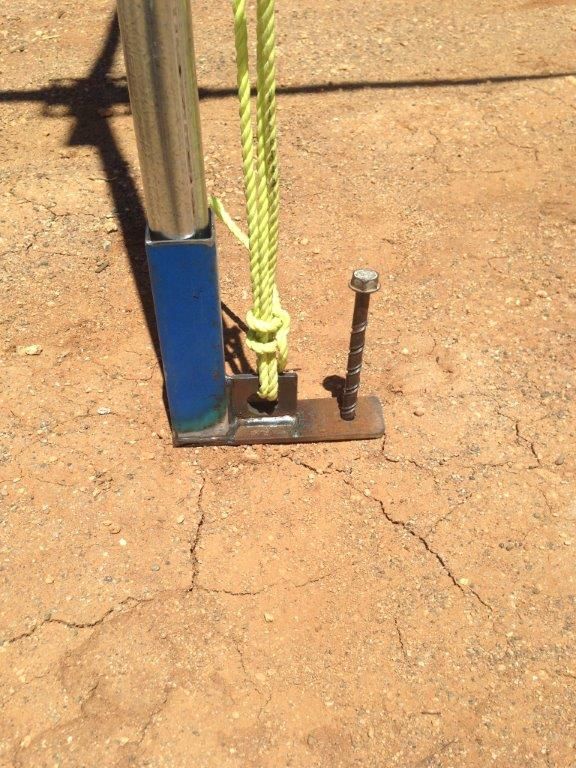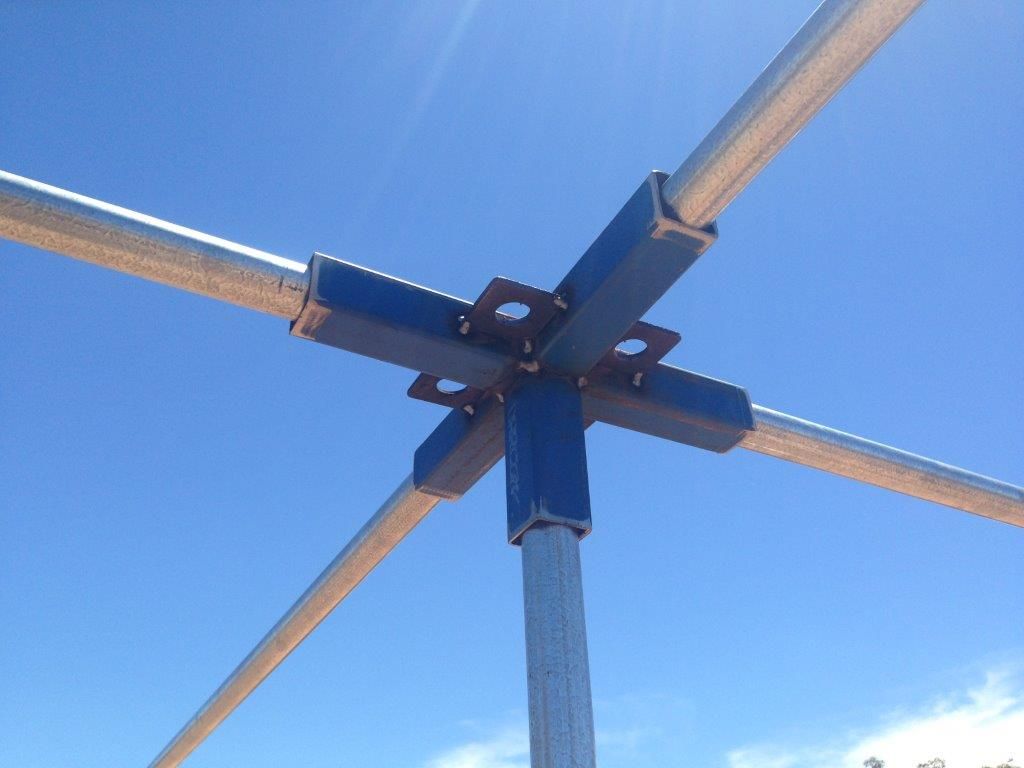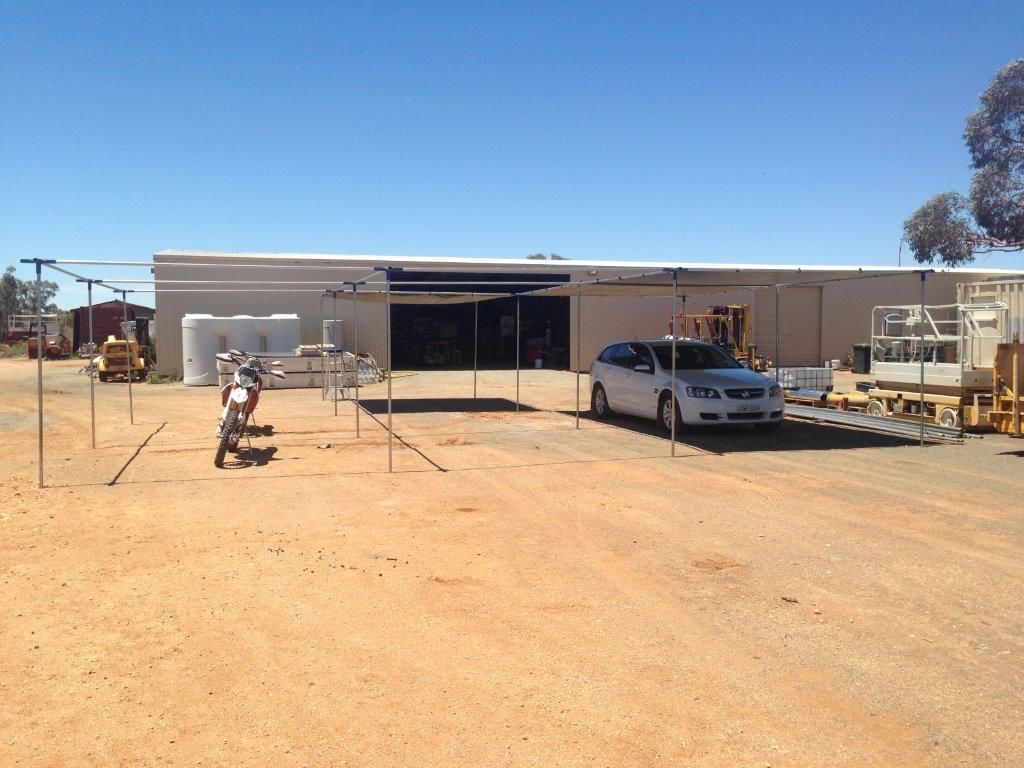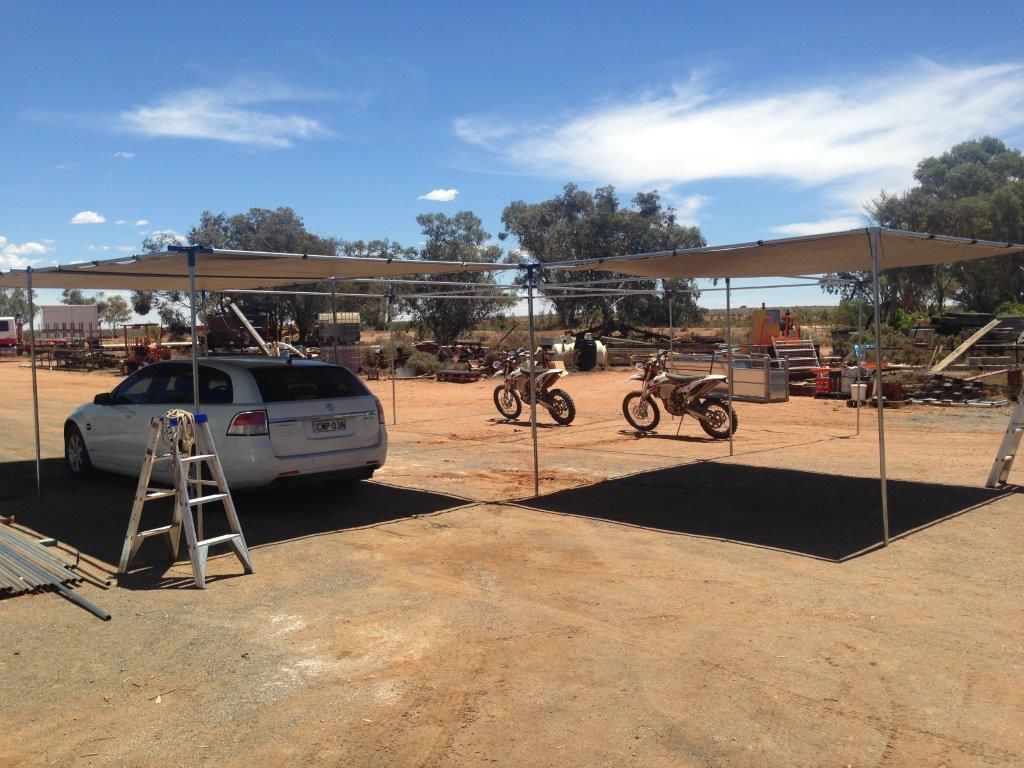 For those that haven't been before, this is the ultimate in sun protection on the salt and has been designed after years of destroyed tents, easy-ups and other structures.
A flat roof is ideal.
You don't need or want a pitched roof, the wind gets underneath a pitched roof and just blows it away and if it's raining, you don't want to be there anyway.
You want a roof that is easy to pack up at the end of each day.
At night the wind is much stronger and gustier and howls over the lake. Every year during the first night, we have to pull down what's left of a dozen shelters that have been destroyed.
Tent pegs are useless on the salt,
the salt is that hard you have to use stainless tech screws and a cordless driver to attach your structure to the salt. Same goes for the tarps that we use to put under vehicles.