Hi All,
Another update ...
Got all of the new frame tubes in place and almost entirely welded up, looking strong I think ... had to avoid running that front diagonal straight into the junction with the bottom tubes because I already had the top tube welded in and there was no way I could get it into position. I may add a gusset around that intersection to help tie everything more together, but I don't think it really needs it; but maybe a flitch plate running along the bottom would be sensible ...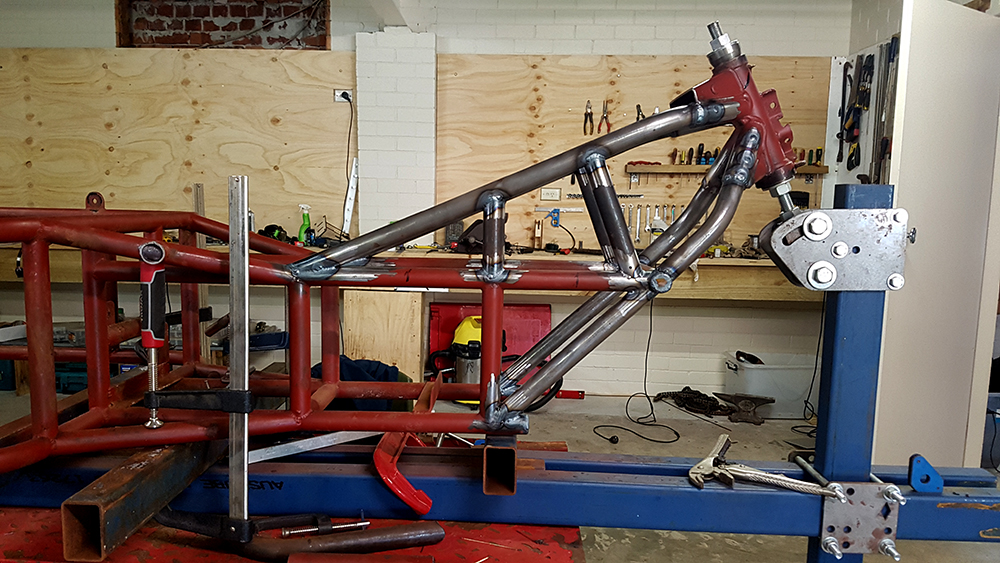 And here's a video taking a walk around where I was at, at the beginning of the weekend;
https://youtu.be/mwxE3DXpmhQ
The star of the show is definitely my new fuel system which turned up on Friday. I'm told it'll support 1700hp in boosted applications ... so I have some room to move in the future.
In the video I ask for opinions regarding two fuel filters; one before and one after the fuel pump. Keen to get your opinions.
Plenty to do, but ... isn't there always ...
Cheers!