Hi Guys,
It's been ages since my last post, snowed with work etc, so I reread my list of things to do for next year ... and funnily, the one thing I have been working on isn't on the list; a new rear frame to mount a giant wing.
I imagine this might be a bit controversial, and I haven't settled on the design yet, so don't hold back!
Option 1: 700mm wide low drag wing mounted less than 40" from the ground.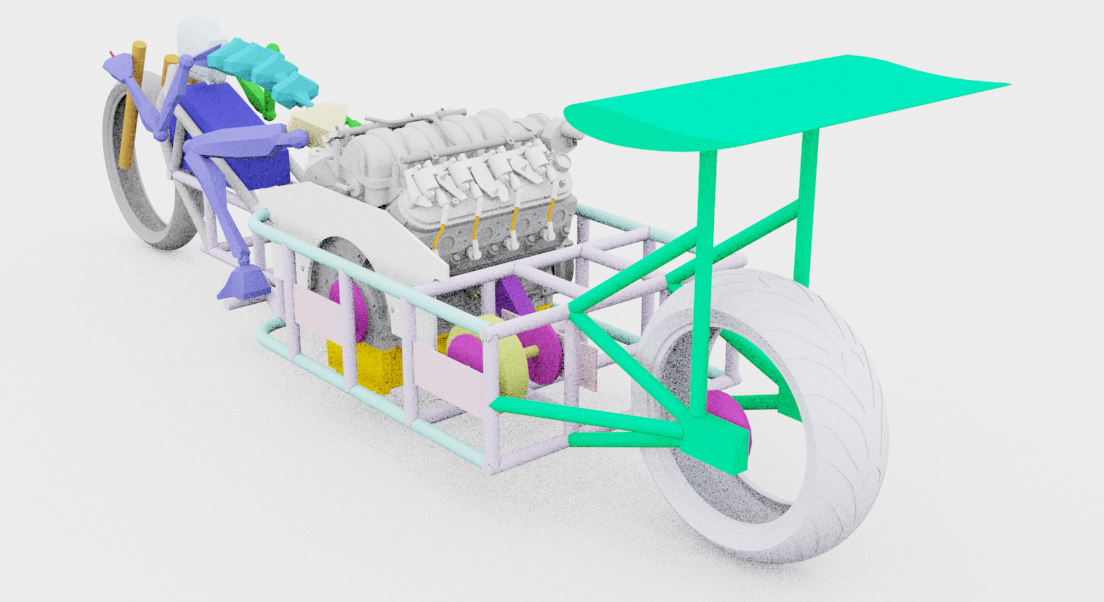 Option 2: 700mm wide low drag wing mounted more than 40" from the ground.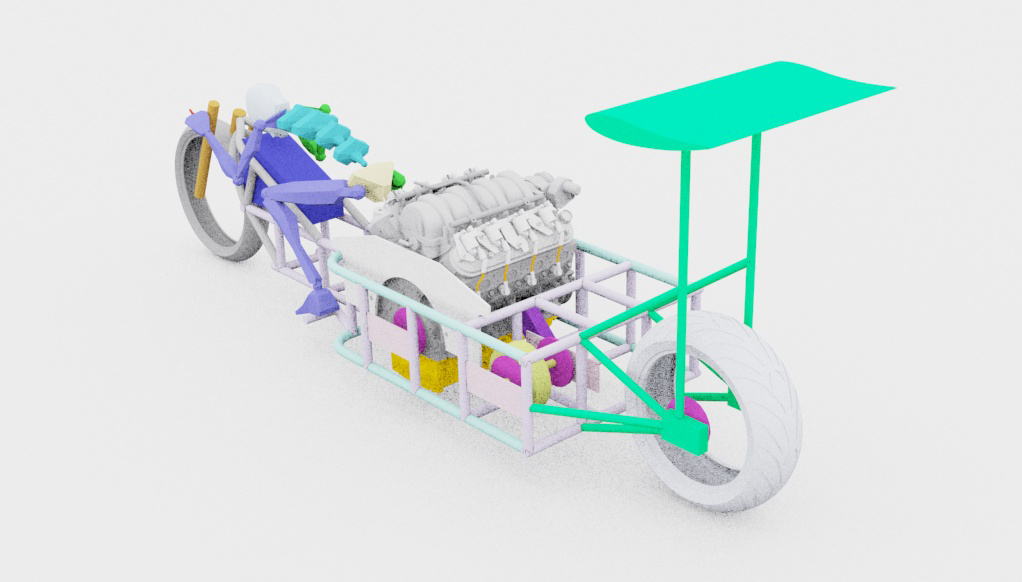 and in elevation ...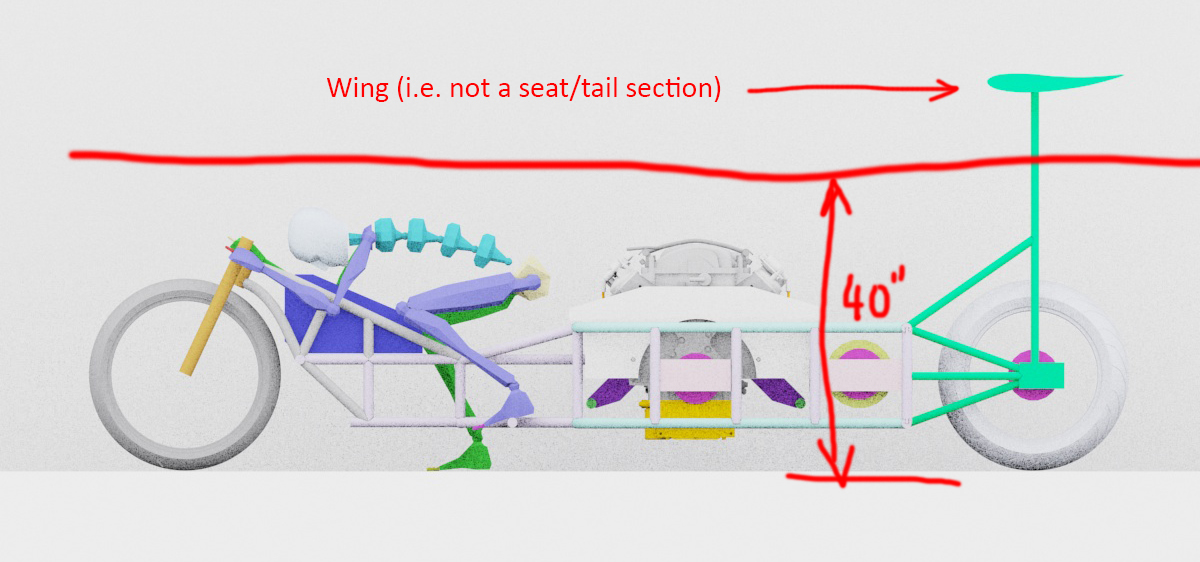 ... does this agree with anyone else's interpretation of the rules? I see no mention of wings/aerofoils in the bike classes ... have I missed it?
Option 3: 1650mm wing mounted low ( with access to clean air at the sides rather than up above as in option 2).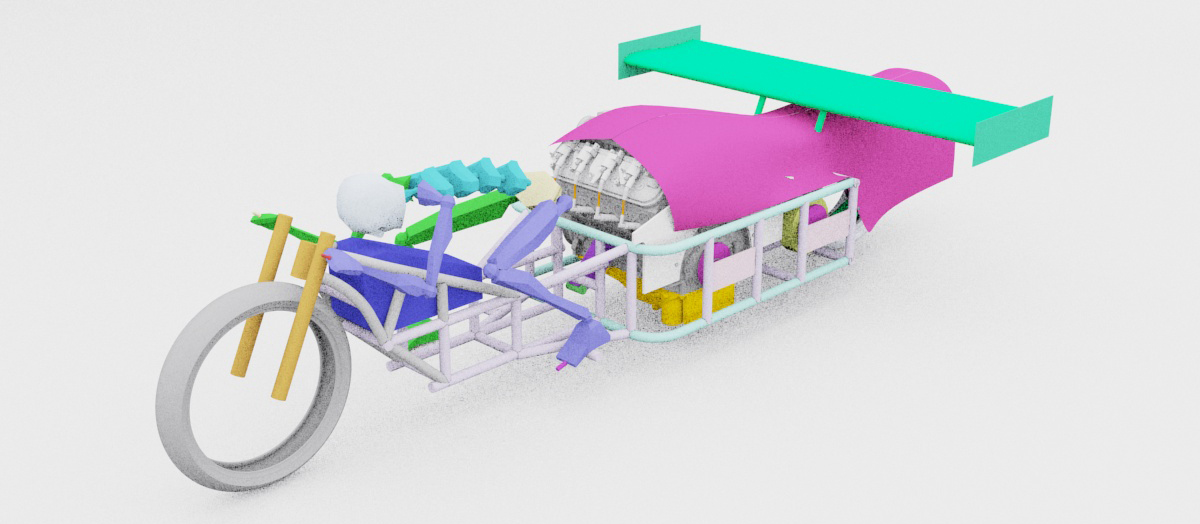 and from behind ...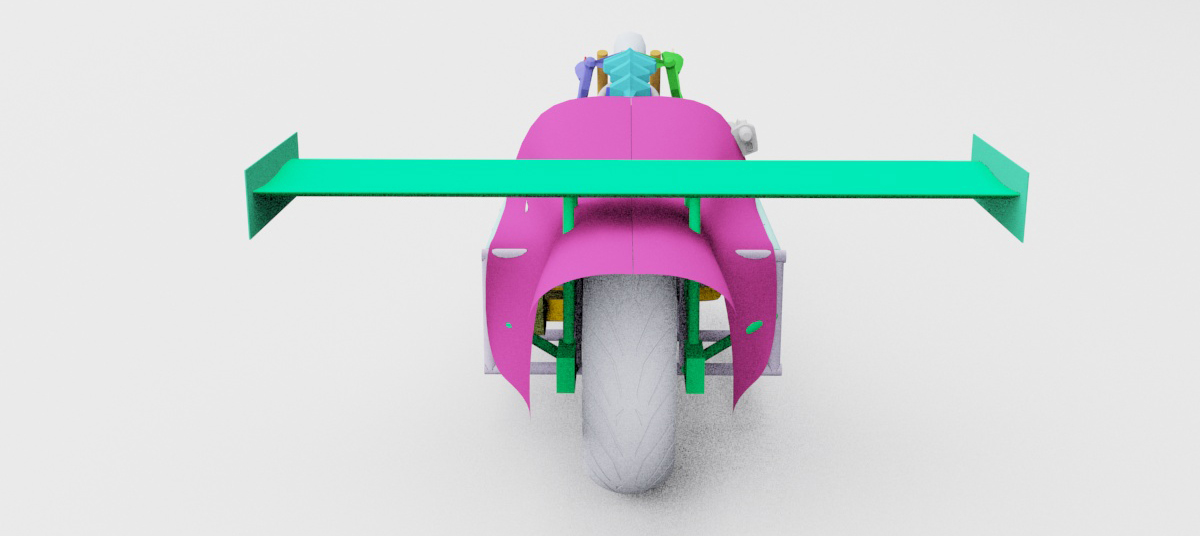 #doesmyasslookbiginthesejeans?
So why not just use lead ballast for down-force? Weight distribution really ... I'd like it light back there so if it does start to come around the airflow has a good chance of pushing it back where it came from. Safety really.
Anyway, all still pixels on screens ... but will start moving on the new green wheel holding parts of the frame soon.
Cheers