Course Layout/Marking
Lake Gairdner is a National Park, administered by the Department of Environmnent, Heritage and Aboriginal Affairs for the State of South Australia. Although the lake is some 80 miles long it is only that area south of the 32nd parallel that they have given permission for Land Speed Racing. Of this area the DLRA uses only a small portion, closest to the Mt. Ive Station, As this is the only "made road" to the lake.
The course will be defined as shown in the diagrams below. (This may vary slightly depending on surface conditions). This includes the competition track(s), the pit area, spectator area, and warm up track and access routes from the lake edge to the defined areas.
All areas and access routes will be clearly defined by suitable temporary signage, bunting or other approved methods to ensure all participants and spectators are aware of the approved locations for vehicles to be driven, parked and where foot traffic is permitted. Designated non-access areas will be clearly defined and signposted.
Operational Plan
The Operational Plan describes the requirements to conduct the annual Speedweek held at Lake Gairdner in South Australia by the Dry Lake Racers Australia.
All motoring events have an element of public risk and potential for environmental impact. The Operational Plan has been compiled with due consideration to reduce these risks and to prescribe the tasks required to conduct a safe and enjoyable event for participants and spectators.
Track Layout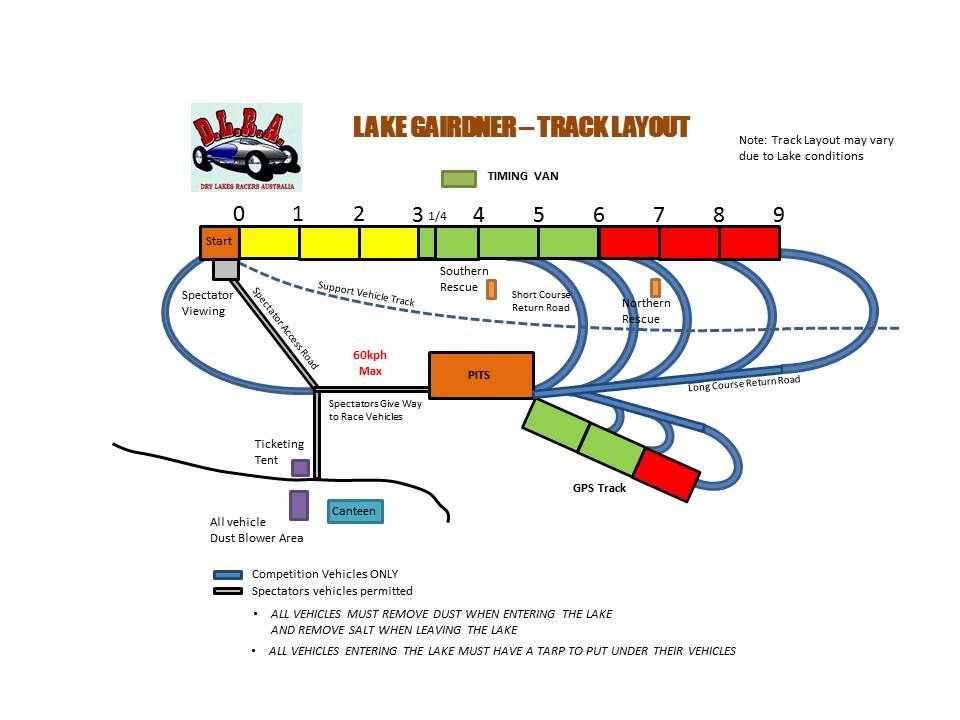 Select image to enlarge
Pit Layout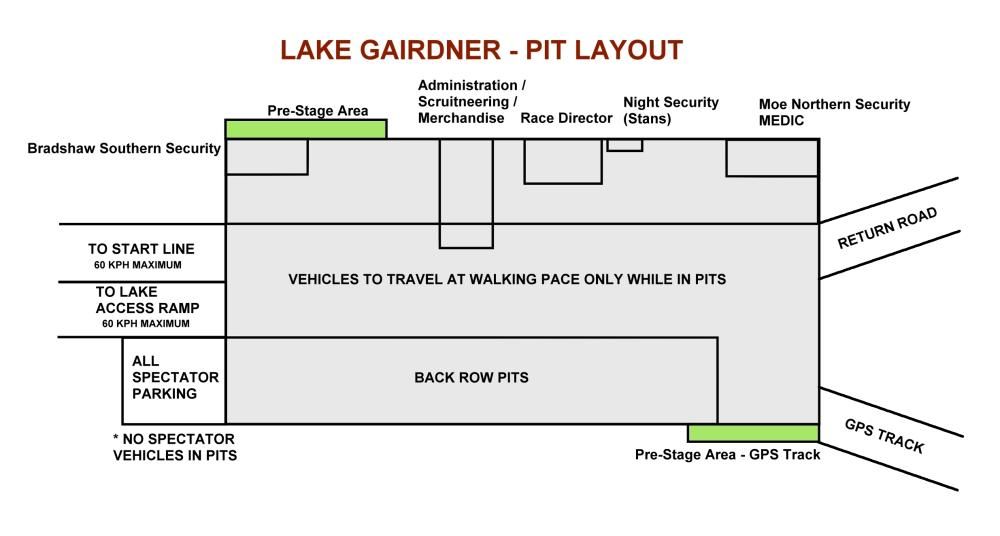 Select image to enlarge
Start Line Layout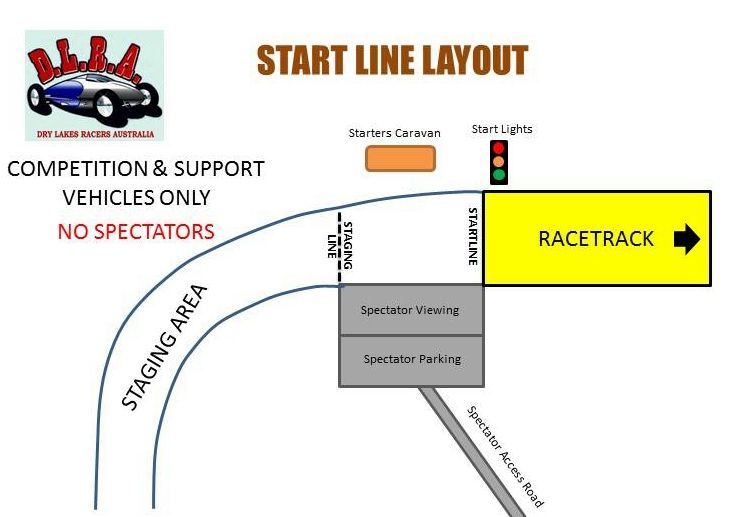 Select image to enlarge
Course Layout 1990-2009
This was the track layout prior to going to the two track layout in 2010.
The track runs roughly South to North there is 3 miles of run up, 3 timed miles and then 3 marked miles for slowing down. The pits are located centrally between the track and the shore on the east side of the track. All the timing equipment and the van are on the west side of the track, away from any traffic.

Track Alignment (select to enlarge)